Attorney Michael Bialys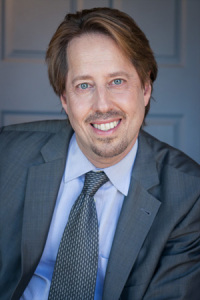 I am Michael Bialys, also known as the DUI MAN. I was the former managing partner of one of the largest national criminal defense firms in the country, literally building it from the ground up. Over the course of my law career, I became very interested specifically in California DUI defense. On countless occasions, I saw just how mismanaged DUI cases really were. My philosophy was that you shouldn't have to be a murderer to get the full benefit of a comprehensive and aggressive defense. I have always prided myself on offering top notch, client oriented service. I fight vigorously to get your DUI charges reduced or dropped, and I go above and beyond from the moment you hire me. And unlike some other California law firms, I make sure that that my clients are treated like human beings…not a number. I am very much involved and concerned about the future and the outcome of all my cases. You can rest easy knowing that I will take the time to use EVERY defense strategy possible to get your DUI charges reduced or dropped! Additionally, my experience as a winning California DUI defense attorney allows us to handle the DMV on your behalf, which is often instrumental in helping you keep your driving privileges.Finally, and most importantly, we know your rights; we are out to get you the best result possible. It's how we earn and keep our reputation every single day. I couldn't call myself the DUI MAN if I didn't live up to that reputation.
Attorney Amy Schroder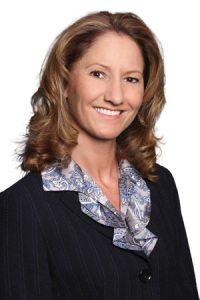 Amy Schroder graduated from the University of California at Irvine magna cum laude with a Bachelor of Arts in Political Science. After graduating from UCI, Amy attended Chapman University School of Law in Orange​, CA​. At Chapman, Amy was a member of the Appellate Moot Court Board and worked as an editor for the Lexus Journal of Law and Policy. Amy earned her Juris Doctor degree and passed the California State Bar exam on her first attempt. Amy continued her education, receiving her Master of Laws in Trial Advocacy from Chapman University School of Law.​ ​Following law school, Amy worked as a prosecutor for the Orange County District Attorney. As a Deputy D.A., Amy prosecuted numerous felony and misdemeanor criminal cases and she brings this legal knowledge and experience to her ​DUI and ​criminal law practice. Amy also prides herself on building relationships with her colleagues and court staff.​ ​Amy is a member of numerous Bar Associations, including, the American Bar Association, Orange County Bar Association, West Orange County Bar Association, North Orange County Bar Association, Orange County Criminal Defense Bar Association, and Orange County Women Lawyers Association.​
Attorney Neeraj Singh graduated from Whittier Law School where he was able to gain a comprehensive perspective of the criminal justice system through a number of coveted opportunities. As a first-year law student, Mr. Singh clerked at the Los Angeles County District Attorney's Office where he was assigned to the Hardcore Gang Unit. In his second year, Mr. Singh served as a Judicial Clerk for a criminal judge at the Orange County Superior Court, Harbor Justice Center.
Finally, in his last year as a law student, Mr. Singh served as an Extern for the United States Department of Justice. This early experience gave Mr. Singh a unique look into the anatomy of a criminal case from the perspective of Law Enforcement, the District Attorney's Office, and the Court. In essence, Mr. Singh not only got to view the other teams playbook first-hand, but he also got to see how a judge may weigh the strengths and weaknesses of a criminal case. These unique attributes have contributed to Mr. Singh's successful representation of his clients in both felony and misdemeanor DUI's throughout Los Angeles County.